Myanmar Payment Union
POS
MPU Cards can use at merchants (shops) with MPU Logo branding and can also make card payments with international cards like JCB/UPI. When paying with MPU Cards, you can pay in Myanmar Kyats, and if you use JCB, UPI co-brand cards, you can pay in USD (or) Myanmar Kyats according to the card holder`s choice.For those using MPU card at the POS, a minimum of one thousand kyat to a maximum of fifty thousand kyats can be used per day. Merchants who want to install a POS machine to accept card payments in their shops/businesses which can obtain Membership Forms through member banks that have POS service and can easily communicate according to the procedures of the respective banks. Those Merchants are required to open a Settlement Account in any of the relevant member banks to accept payments. Also, to have a good Wi-Fi or internet connections to use the POS devices. Later, POS devices that can be used with SIM cards are also available.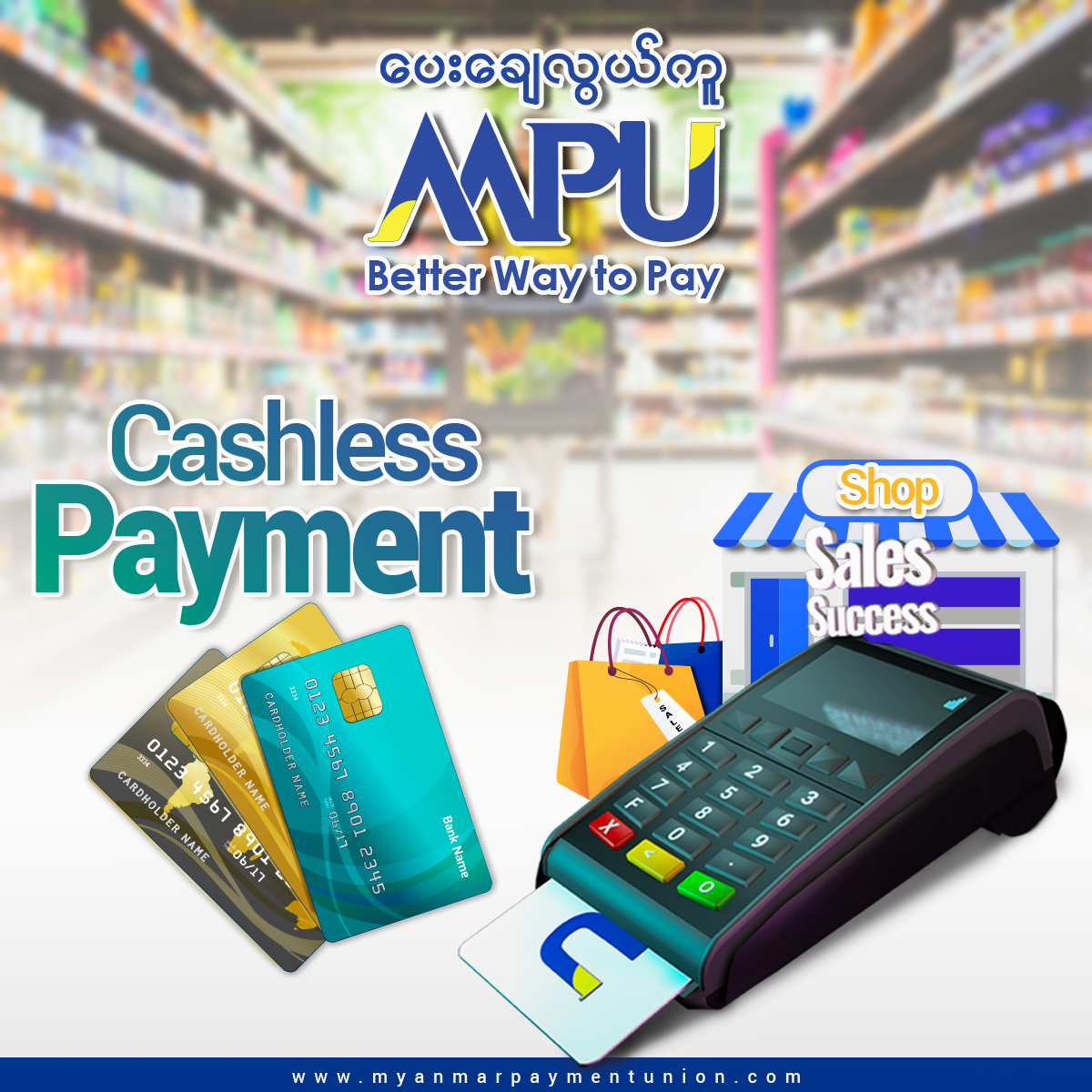 Do you want to accept card payments in your business
Gentlemen, if you want to install a POS machine in order to receive card payments from customers in your business (POS-Merchant), you need to connect with one of the banks that can provide POS service and follow the specified procedures of that bank. We will continue to connect with MPU through relevant banks.
❝Connect with MPU member banks as soon as possible to make payments in your business convenient and easy❞